Home
Written by Tef Sk
Thursday, 21 January 2010
Here's a video of me @ the Capitol City Cipha this past sunday spittin some bars... gotta love that freeze frame of me on the youtube hahaha.
TEF
Dharma Inititave SB Blazers
Written by tef
Thursday, 21 January 2010
Here's the new Nike SB Quickstrike "Dharma Inititave" blazer they just released... don't know if i would rock these, but i'm a huge fan of the show LOST and thought this was pretty cool. They're available @ Palace 5 in DC now.
TEF
Last Updated ( Thursday, 21 January 2010 )
Wais P - Pimpin 101 ft Chris P
Written by Tef's pimpin all over the world.
Friday, 15 January 2010
Alright, time to smooth it out for some official pimp shit from the homie Wais P... Shoutout to my brother Rerok.
William Cooper - One Roll of the Dice
Written by tef $K
Thursday, 14 January 2010
Here's the homie William Coopers new video... I did a show with him in DC a few months back, dudes got some really dope shit. His album "Beware of the pale horse" is in stores now!!!
TEF
Last Updated ( Friday, 15 January 2010 )
Written by TEF $k
Wednesday, 13 January 2010
Shout out to our DMS cousins...
TEF
An open letter from the homie Trevor.
Written by tef
Wednesday, 13 January 2010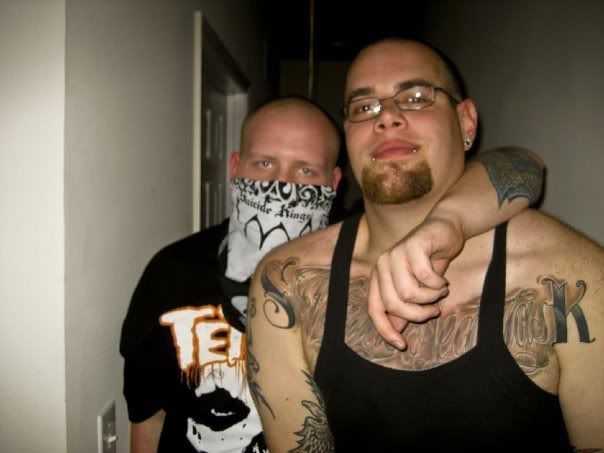 "...so as i sit here in my living room home alone in silence with a cold beer i start to look back and reflect on the last 10 months of my life and how fast they have gone by and how great they truly have been. i cant help but sit and look at pictures of my SK family and all the crazy and fun times we have shared i also cant help but sit and read coco dans letter to rules and betz and realize that SK truly is the family i never had but always wanted. i remember like it was yesterday being brought over to ray bones house and meeting kreep,coco dan, ray, sin, rules, ken and sitting in the living room watching eastbound and down and everyone was laughing and cracking jokes and even though i as an outsider at the time they didn't treat me any different as if i was already one of there own as if i was already part of the family and at that instant i knew that what ever i had to do to become part of that family i would do it no matter what was asked of me. as the weeks passed and i stared meeting everyone else and started to become more accepted i realized that these guys weren't just a bunch of friends that hung out on the weekends and cooked out or had a few drinks but they truly were family, a brotherhood though separated by different heritage, races, beliefs, etc none the less a true family...
Last Updated ( Wednesday, 13 January 2010 )
Read more...
Written by tef
Tuesday, 12 January 2010
Says Josh: - "ok everybody.. I did this to give back to the community, a video for parents, for schools, for youth centers, for whoever out there that wants to show anybody that they feel is even thinking about starting out on the wrong path.... My lawyer felt this was the best way for me to show the judge that I am serious about being on the right track to success...."
Please spread this video around and get it as many views as possible, thank you.
TEF
<< Start
< Prev
1
2
3
4
5
6
7
8
9
10
Next >
End >>
Results 25 - 32 of 562